Become an ITI Member
Join the ITI today and become part of a dynamic network of dedicated professionals in implant dentistry worldwide.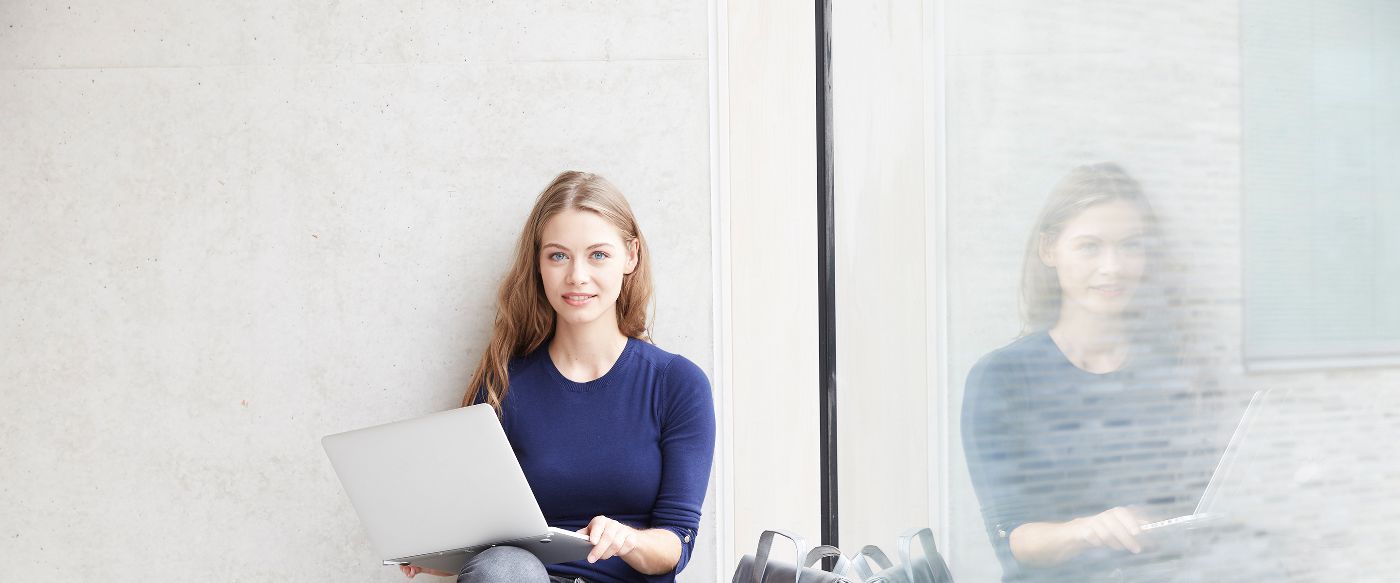 The ITI welcomes all implant dentistry professionals who wish to participate in its activities and abide by its principles. ITI membership is based on professional qualifications. Dentists, physicians, PhD scientists, dental technicians, dental hygienists and professionals working in the field may all register.
Experience the power of e-learning with the ITI
If you are not yet ready to become an ITI Member, why not take advantage of the ITI's vast e-learning offering by registering as an Affiliate User? As an Affiliate User, you can purchase or earn Academy Coins to purchase ITI e-learning content, access the My Academy area to store your content and track your assessment performance. We will also send you our regular ITI newsletters.
Membership benefits
The ITI provides its membership with a wealth of benefits to enhance professional and networking activities.
Two different membership packages are available: classic or digital. The benefits of each package are listed in the table below.
| | Classic Member | Digital Member |
| --- | --- | --- |
| Free participation in ITI Study Club meetings | | |
| A print copy of every upcoming volume of the ITI Treatment Guide in the language of choice* | | |
| Online access to all volumes of the ITI Treatment Guide | | |
| 25% discount on print copies of all previously published volumes of the ITI Treatment Guide from Quintessence online store | | |
| Unlimited viewing access to all ITI e-learning content | | |
| 100 Academy Coins per full membership year** to purchase ITI e-learning content towards CE hours | | |
| Full access to national ITI Section activities | | |
| Reduced entry fees to international and national ITI congresses and educational events | | |
| A print subscription to the ITI journal Forum Implantologicum in the language of choice* | | |
| Online access to all issues of the ITI journal Forum Implantologicum | | |
| Access to the ITI online membership area with exclusive content and interactive community features | | |
| Subscription to ITI newsletters | | |
| The opportunity to develop your own personal network with like-minded professionals as well as opinion leaders in implant dentistry and related fields | | |
* Brazilian-Portuguese, Chinese, English, French, German, Italian, Japanese, Spanish, Turkish; ITI Treatment Guide also available in Russian
** For part-years, Academy Coins are allocated on a pro-rata basis

ITI annual membership fees are country-specific and range between USD 300 and 360. Individual country fees are based on local price levels and purchasing power. Depending on the country in which you reside, your fee will be charged in one of three currencies: USD, EUR or CHF. 10% or 15% discounts are available for a two- or three-year membership.
All membership fees are charged on a monthly pro-rata basis. The membership term lasts from the day of registration until the end of December:
- Anyone registering for a one-year membership before the end of June will be charged pro-rata until the end of the current year.
- Anyone registering for a one-year membership after July 1 will be charged pro-rata until the end of the following year (i.e. maximum 6 months + 12 months = 18 months).
The above principle also applies to two- and three-year memberships.
Applicants will be notified and admitted to membership upon payment of fees for the term of acceptance as an ITI Member.
Postgraduate students benefit from a 50% discount on the country-specific one-year membership fee for a maximum of three consecutive years (no two/three-year membership available). Postgraduate membership is digital only with the same benefits as the digital membership package.
Further information available here.
Requirements
To qualify for a postgraduate membership, the applicant must be:
no older than 35 years at the time of registration
currently enrolled in a full-time postgraduate course at a university or an educational institution offering postgraduate programs leading to a dental specialization
Documents required for registration
Written confirmation in English is to be provided during the registration process using the official confirmation form available for download here. This written confirmation, issued by the university or education provider, must include:
name of postgraduate student
date of birth
field of study
anticipated duration of study (start date and end date)
authorized signature of the university/academic institution
Only the form available here may be used to confirm your status as a postgraduate. Please download the form, fill in and upload a scanned copy as required during the registration process.
Frequently asked questions
Do I get copies of previous Treatment Guides if I register as an ITI Member now?
No, you do not receive any previous copies. However, after registering as an ITI Member you benefit from a 25% discount if you purchase the books from Quintessence. Click here and log in to get the link to the Quintessence discount page.
As a Member, you can also access them digitally through your ITI account.
Do ITI Members get a discount for ITI Treatment Guides?
ITI Fellows and Members with a classic membership package receive a copy of every upcoming volume of the ITI Treatment Guide series in their selected language automatically from ITI Headquarters upon publication.
In cooperation with Quintessence Publishing Group, the ITI offers Fellows and Members a 25% discount on all ITI Treatment Guides when purchased online directly from Quintessence (digital and classic memberships are eligible for this discount). Click here and log in to get the link to the Quintessence discount page.
How can I change from classic to digital membership?
You can change your membership package during renewal. Go online, pay for the upcoming year and choose the membership package that suits you best. You cannot change your selection at any other point in the year.
After registering, I could not complete the payment process. Who can help me?
What does it mean if I see "email address already in use" when registering?
You already have a valid membership associated with this email address. The email address is a unique identifier for each membership. It cannot be used twice.
Do I need to become an ITI Member prior to applying for a research grant?
No, ITI research grants are also open to non-members.
Do I need to be an ITI Member to apply for an ITI Scholarship?
No, ITI Scholarships are also open to non-members.
What's the registration fee for students and do student members also get Treatment Guides?
Postgraduate students have a 50% discount on the regular membership fee. Postgraduates are eligible for digital memberships only, which come without print media but full viewing access to the Academy. Classic membership is not possible.
Can I become an ITI Member without being a Straumann user?
Yes, the ITI's two fundamental principles are scientific independence and non-profit-oriented thinking. At the heart of the ITI lie science and concern for the welfare of patients. This is not directly associated with any products.
Do you need further information on this topic?
I will be happy to help
Stefan Buchser

Accountant

Email