Theory & Principles - Header
Theory & Principles
Core knowledge that provides the theoretical foundation for success in clinical practice.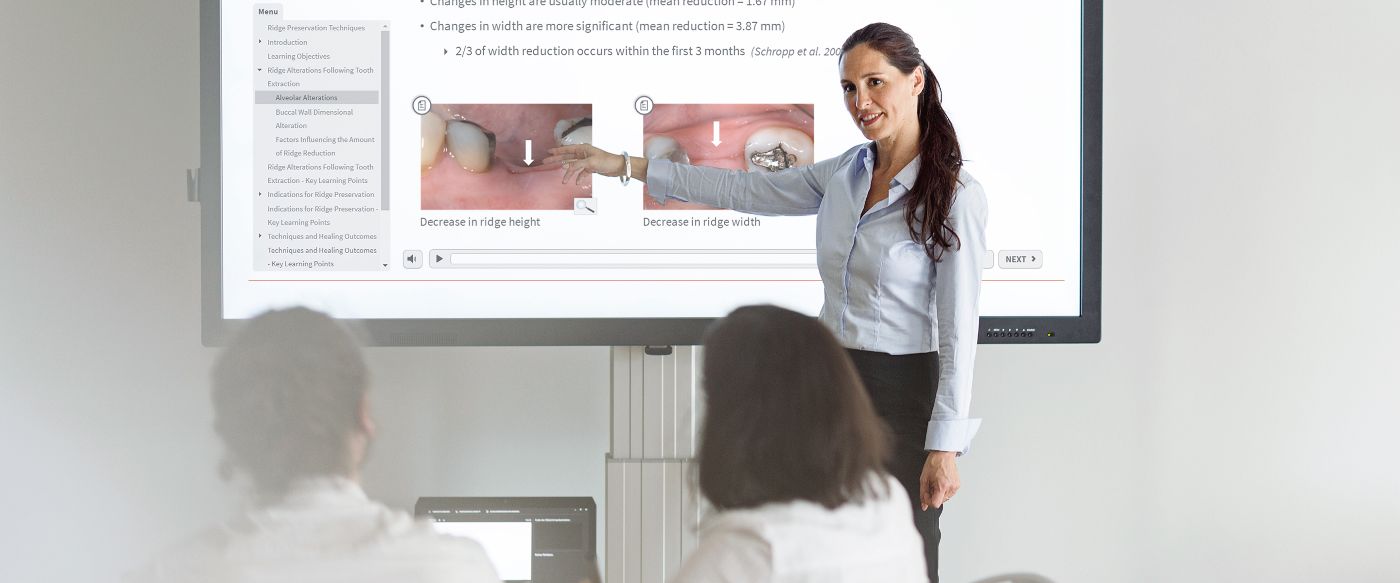 Our Learning Modules and Congress Lectures provide you with a thorough basis for all the treatment challenges you may be facing in daily practice.
The Learning Modules are constantly updated to reflect the latest findings and are accompanied by focused Assessments for self-evaluation.
The Learning Modules are complemented by Congress Lectures presented by international experts in the field that put the theory into context.
All the learning content is evidence-based and peer-reviewed on a regular basis.
Frequently asked questions
Frequently asked questions
How can I get full access to all the e-learning content?
Everyone opting for a digital ITI Membership has free full access to all e-learning content in the ITI Academy.
In addition to that, all Study Club Directors, Section Leadership Team members, ITI Scholars and Classroom Faculty/Administrators have full access as well.
What is the 'Free preview' feature that is displayed on certain learning items?
If you are not logged in or do not have the right to access a learning item, you can still watch a preview of it that will tell you what to expect in terms of content. E.g., you see the introductory slides of a learning module, including the learning objectives.
I am an ITI Member but I cannot open Academy videos. What is the problem?
Check that your membership is valid at this point and that you are using an updated browser (Chrome, Safari, Firefox recommended).
Do you need further information on this topic?
I will be happy to help
Martin Tereh

Senior eLearning Specialist

Email