A comprehensive and high standard of dental implant education based on the ITI philosophy.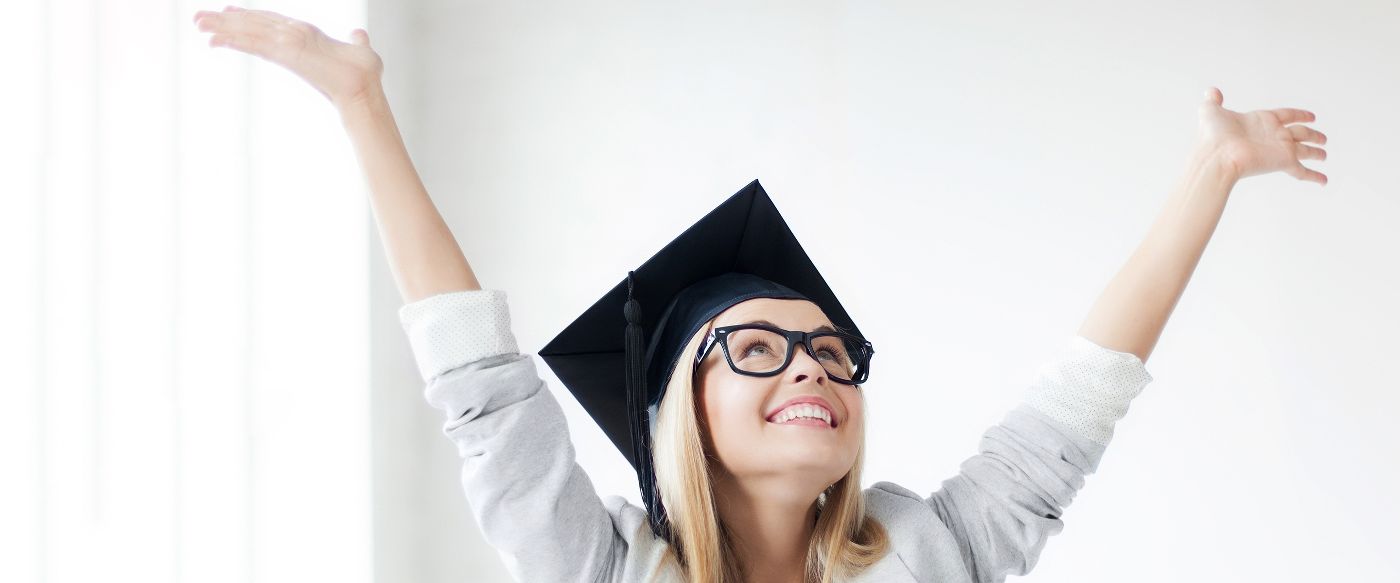 The ITI On-Site Curriculum, conducted by authorized partner institutions, addresses both ITI Curriculum levels: Foundation and Intermediate. A structured learning approach provides a broad theoretical basis in implant dentistry and then successively builds on this knowledge to introduce clinical implementation and first-hand experience of treating patients.
ITI certification is awarded after standardized summative examinations have been passed.
Foundation level overview
The Foundation level comprises didactic topics and learning content from all six domains of the ITI Academy e-learing platform as well as collaborative learning exercises and a hands-on program. The aim is to provide proficiency in the basic principles and science of implant dentistry as well as clinical knowledge of assessment, treatment planning and restoration of straightforward cases.
Learning objectives
To develop the didactic knowledge and clinical skills required to assess, treatment plan and restore straightforward implant cases as well as provide day-to-day implant monitoring and maintenance
Learning outcomes

On completion of the Foundation level, participants will:

Have a sound theoretical foundation-level knowledge of implant dentistry
Be able to assess prospective patients and identify straightforward cases according to the SAC classification
Be able to restore straightforward, single-tooth spaces
Have knowledge of peri-implant tissue health and implant prosthesis maintenance
Be able to manage simple complications

Entry criteria
None
Course delivery
Composed and conducted on-site by authorized partner institutions
Formative online assessments to complement each learning module
Duration
Minimum 10 days full-contact hours (determined by partner institution)
Criteria for certification
Successful completion of:

Hands-on program
Final online summative examination
Foundation level didactic topics
Domain 1: Introduction to Implant Dentistry
Modules
Role of Implants in Dentistry
Implant-Supported vs Conventional Fixed Dental Prostheses – Comparison and Outcomes
Tissue Integration of Dental Implants
Implant Designs and Characteristics
Loading Protocols
Healing of the Extraction Socket
Pharmacology with Relevance to Dental Implant Therapy
Domain 2: Practicing Implant Dentisty and Self Directed Learning
Module
Selecting an Implant System
Domain 3: Structured Assessment and Treatment Planning
Modules
Structured Assessment and Treatment Planning
Patient Social Factors
Patient Medical Factors
Patient Dental Factors
Site-Specific Clinical Examination
Basics of Radiographic Assessment in Implant Dentistry
Additional Diagnostic Investigations
The SAC Classification
Treatment Options, Prognosis and Proposal
Domain 4: Prosthodontic Planning and Procedures
Modules
Prosthodontic Planning Principles for Implant Placement
Digital Implant Impression
Transitional Prostheses Used During Implant Therapy
Implant-Supported Provisional Prosthesis
Conventional Implant Impressions for Fixed Dental Prostheses
Abutment Selection for Fixed Dental Prostheses
Dental Materials Selection for Fixed Dental Prostheses
Occlusion on Fixed Dental Prostheses
Design Principles for FDPs
Protocol for Fixed Implant-Supported Prostheses Delivery
Domain 5: Surgical Planning and Procedures
Modules
Flap Closure
Minimally Traumatic Extraction Techniques
Principles of Ridge Preservation
Biological Principles of Bone Grafting
Domain 6: Treatment Outcomes and Continuing Care
Modules
Implant and Prosthesis Survival and Success
Monitoring Peri-Implant Tissue Health
Managing Biological Complications
Principles of Managing Hardware Complications Associated with Fixed Dental Prostheses
Foundation level case-based learning exercises
Curriculum patient assessment cases 1 - 10
Curriculum implant therapy support scenarios 1-6
Foundation level hands-on program
The hands-on program is designed to take learners through a basic step-by-step learning experience to prepare for:
Practical clinical skills involved in routine monitoring of existing implants
Assessment, treatment planning and restoration of SAC straightforward patient cases
Hands-on exercises are supported by dedicated teaching videos and the topics include:
Routine monitoring
Restoration

Assessment and Maintenance of Implants and Their Prostheses
Refitting of Cement-Retained Implant Prostheses
Retrieval of Implant Prostheses
Healing Abutment Management

Conventional Implant Impressions
Abutment Selection
Occlusal Registration
Fitting Screw-Retained Implant Prostheses
Examination & certification
The Foundation and Intermediate levels are each accompanied by ITI certification on successful completion of the associated examinations.
Participating dentists who successfully pass a standardized, summative ITI online examination on completion of each of the Foundation and Intermediate levels will be awarded ITI certification.
The final examination is a multiple choice online exam, consisting of 80 questions to be completed in 90 minutes. The pass rate for this exam is 60% and must be completed successfully for certification.
ITI Certificate in Implant Dentistry: Foundation Level
ITI Certificate in Implant Dentistry: Intermediate Level
Applying for the ITI On-Site Curriculum
On-Site Foundation level courses – with an education partner
The following institutions are authorized partners of the ITI and should be contacted for more information and registration for the ITI On-Site Foundation Curricula:
Country
Provider
Date
More info/contact
Australia

University of Melbourne Dental School, Melbourne

CPD 08 Principles of Implant Dentistry

May - Oct. 2020
Germany
ITI Section Germany
Annually in autumn
Website
Greece
ITI Section Greece & Cyprus, Athens
India
A.B. Shetty Memorial Institute of Dental Sciences, NITTE, Deemed to be University, Mangalore
India
Inspire Dental, Mumbai
Website
India
Rajan Dental LLC, Chennai
Starts Jan. 2020
Website
Poland
ITI Poland, Warsaw
End of Jan. - March 31, 2020
South Africa
University of Pretoria
Email
United Kingdom
ITI Section UK & Ireland, Crawley
Feb. - Nov. 2020
Email
USA
University of California San Francisco, San Francisco, CA

Feb. 21 - 22, 2020

Feb. 28 - 29, 2020

Website
Intermediate level overview
The Intermediate level builds on the knowledge acquired in the Foundation level, applying it in surgical placement and live patient treatment with the help of a mentor. The Intermediate level is taught largely on-site, with certain theoretical aspects that can be carried out online.
Learning objectives
To apply the knowledge attained at Foundation level in the treatment of straightforward patient cases, including performing assessments, planning, surgical placement and restorations
Learning outcomes

On completion of the Intermediate level, participants will:

Be competent in the assessment, planning and performance of the surgery and prosthodontic treatment required for straightforward and minimally advanced cases according to the SAC classification

Entry criteria
Successful completion of Foundation level
Course delivery

Taught largely on-site with an authorized partner institution supported by online learning modules
Formative online assessments to complement each learning module
Surgical implant placement simulations with Touch Surgery app to be completed on mobile devices
Formative Touch Surgery implant placement simulation tests
Live patient treatment of four patient cases to be completed on-site or under mentored clinical supervision

Duration
Between 11 days and 6 months (determined by partner institution)
Criteria for certification

Submission of case presentations of four patient treatment cases (completed under supervision of and signed off by mentor)
Final online summative examination
Intermediate level didactic topics
Domain 1: Introduction to Implant Dentistry
Modules
Timing of Implant Placement
General Risk Factors and Contraindicatons for Implant Therapy
Domain 4: Prosthodontic Planning and Procedures
Modules
Radiographic and Surgical Templates
Principles of Computer-Aided Implant Planning
Esthetic Planning for Implant-Supported Fixed Dental Prostheses
Domain 5: Surgical Planning and Procedures
Modules
Pre- and Post-Operative Medications for Implant Surgery
Oral Anesthesia and Anxiety Control for Implant Surgery
Anatomy Related to Implant Surgery – Maxilla (working title)
Anatomy Related to Implant Surgery – Mandible (working title)
Flap Design
Suturing Materials and Techniques
Flap Closure
Surgical Assessment of the Implant Site
Implant Osteotomies
Surgical Complications and Management
Principles for the Management of Peri-Implant Defects
Principles of Guided Bone Regeneration
Periosteal Releasing Incision (PRI)
Domain 6: Treatment Outcomes and Continuing Care
Modules
Principles of Evaluating Esthetic Outcomes
Lecture topics
Continuing Care
Maintenance Care
Managing Complications
Intermediate level hands-on program
Intermediate level patient treatment
Applying for the ITI On-Site Curriculum
On-Site Intermediate level courses – with an education partner
The following institutions are authorized partners of the ITI and should be contacted for more information and registration for the ITI On-Site Intermediate Curricula:
Country
Provider
Date
More info/contact
Australia
ADA NSW, Sydney
Email
Australia

University of Melbourne Dental School, Melbourne

Principles of Surgical and Restorative Implant Dentistry

Jul. 2020 – May 2021
Website
Greece
ITI Section Greece & Cyprus
Oct. 2019 – May 2020
India
Rajan Dental LLC, Chennai
Starts immediately after Foundation level course
Website
India
Inspire Dental, Mumbai
Website
India
MA Rangoonwalla College of Dental Sciences and Research Center, Pune
Email