Structured Assessment and Treatment Planning
Intraoral Clinical Examinations
As in any dental treatment procedure, a thorough patient assessment is a prerequisite for adequate treatment planning that includes dental implants.
A systematic approach should be developed and followed. A systematic intraoral examination begins with the examination of the oral cavity, oral mucosa, periodontium, occlusion, and existing dentition.
Observing the normal structures found in the mouth allows the identification of any pathosis, which may warrant further investigation.
In this module we will describe the recommended assessments for each of these points in detail.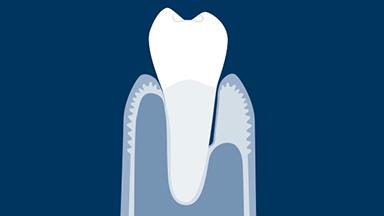 After completing this ITI Academy Module, you should be able to…
identify features found in oral cavity, oral mucosa and periodontium
describe the periodontal measurements that can be used to differentiate periodontal diseases
perform occlusal examination and recognize the signs of occlusal problems
record the patient's existing dentition
Editor

Duration

27 min. + 10 min. for the Assessment

CPD/CME

0.62 hours

Purchase price

40 Academy Coins

Related assessment

Subtitles

English
Share this page
Download the QR code with a link to this page and use it in your presentations or share it on social media.
Download QR code