Prosthodontic Planning and Procedures
Design Principles for FDPs
Design of all implant prostheses should be based on a prosthodontic plan and should address all specific planning factors identified as relevant.
There are a number of aspects that are common to the design of most implant fixed dental prostheses (or FDPs), and it is helpful to arrange these points in a logical design sequence.
The first point is selection of the type and configuration of the FDP. The next point is selection of the retention method, followed by consideration of the external aspects and internal structure required to address factors such as esthetics, function, and strength.
This module will examine each of these design points in turn.
More detailed, separate Academy Learning Modules build on the present Module and address selection of restorative materials for the FDP, selection of abutments, and configuration of the supporting implants.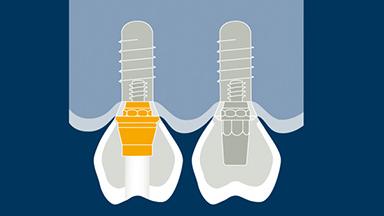 After completing this ITI Academy Module, you should be able to describe the principles for designing FDPs in terms of...
selection of prosthesis type and configuration of its units
selection of retention method
external aspects
internal structure
Editor

Duration

30 min. + 10 min. for the Assessment

CPD/CME

0.67 hours

Purchase price

45 Academy Coins

Related assessment

Subtitles

English

Turkish

Japanese

Spanish

German
Share this page
Download the QR code with a link to this page and use it in your presentations or share it on social media.
Download QR code