Introduction to Implant Dentistry
Zirconia Implants
This Learning Pathway explores the current evidence-based status of and information on zirconia as a material for dental implants. Looking at zirconia from the perspectives of osseointegration, peri-implant disease, fatigue behavior and emerging prospective data, the lead item of the Learning Pathway is a lecture that asks 'Is Zirconia the implant material of the future?' The lecture is supported by a clinical example of a monotype zirconia implant.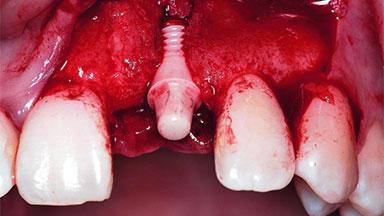 On completion of this Learning Pathway you should be able to...
describe the current evidence-based experimental and clinical findings on zirconia as a dental implant material
describe advantages and limitations of zirconia dental implants
discuss clinical applications of zirconia dental implants
English

Languages

Pathway
Share this page
Download the QR code with a link to this page and use it in your presentations or share it on social media.
Download QR code