Practising Implant Dentistry and Self Directed Learning
Working with a Dental Laboratory
Choosing a dental laboratory can be fraught with difficulty and confusion. It is easy to be overwhelmed by the large number of options available to clinicians. To evaluate and choose among these options, the clinician needs a clear strategy based on relevant criteria. Once a laboratory has been selected, the next and never-ending task is effective communication with the technician to ensure ongoing clinical excellence along with the appropriate technical support. One of the greatest challenges of implant dentistry is the mutual and continued transfer of clinical knowledge and information with the dental lab.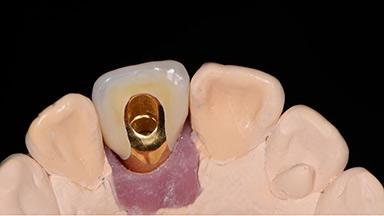 On completion of this Learning Pathway you should be able to...
identify the criteria for selecting a dental laboratory partner
describe the information needed to prescribe work for a dental technician
explain the quality assessment processes used in reviewing prostheses provided by a dental lab
Communication

Dental Laboratory

English

General Topics

Languages

Pathway

Practising Implant Dentistry & Self Directed Learning

Prosthesis Design

Prosthodontically Driven Planning

Prosthodontics

Treatment Planning
Share this page
Download the QR code with a link to this page and use it in your presentations or share it on social media.
Download QR code