Practising Implant Dentistry and Self Directed Learning
Selecting an Implant System
The scientifically documented success of implants has led to the development of many different implant designs, materials, surface technologies, and surgical methods. Numerous companies manufacture and market over 2,000 different implant systems worldwide. Therefore, choosing an implant system requires careful consideration. This Learning Pathway looks at the various factors that should influence the clinician's selection of the most appropriate system for their patients. The Learning Pathway also offers more detailed information about currently available implant designs together with the continuing research and development of implant systems aimed at optimizing tissue integration. Finally, the Learning Pathway offers examples of different implants used in a range of clinical indications.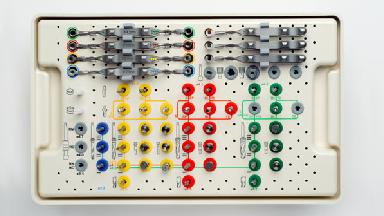 On completion of this Learning Pathway you should be able to:
identify the scientific documentation needed to support selection of an implant system
describe the product and manufacturer characteristics that influence system selection
explain cost considerations when selecting an implant system
describe variations and evolutions in implant designs
discuss implant type selection in different clinical situations
Components & Materials

English

General Topics

Implants

Languages

Literature and Evidence

Pathway

Practice Equipment

Practising Implant Dentistry & Self Directed Learning
Share this page
Download the QR code with a link to this page and use it in your presentations or share it on social media.
Download QR code