Introduction to Implant Dentistry
Role of Implants in Dentistry
This Pathway outlines the role of implants in dentistry and emphasises the importance of a prosthodontically driven approach to assessment and planning. The Pathway discusses strategic considerations for tooth maintenance versus replacement with implants and as well as implant survival and success. The Pathway also compares published outcomes of fixed conventional prosthodontic treatment options with fixed implant-supported options.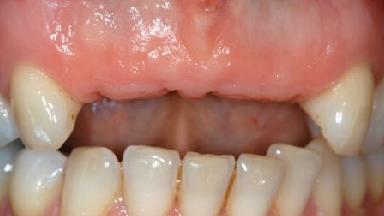 On completion of this Learning Pathway you should be able to...
list prosthodontic indications for implant therapy
discuss strategic considerations for maintenance of teeth versus replacement with implant-supported options
compare outcomes of implant therapy to other conventional prosthodontic solutions
explain the purpose and importance of a prosthodontically driven approach
outline the predictability of periodontal therapy in maintaining periodontally compromised teeth.
Abutment Loosening

Abutment/Framework Fracture

Biological Complications

Complications

English

Esthetic Complications

Failure

General Topics

Implant Fracture

Implants vs. Conventional Dentistry

Introduction to Implant Dentistry

Languages

Literature and Evidence

Long-Term Data

Mechanical/Technical Complications

Mucositis

Outcomes

Pathway

Peri-Implantitis

Screw Fracture

Screw Loosening

Success and Survival

Veneer Fracture

Wear
Share this page
Download the QR code with a link to this page and use it in your presentations or share it on social media.
Download QR code