Prosthodontic Planning and Procedures
Restorative Materials
There is an increasing choice of restorative materials available for final implant prostheses and selecting from among these materials can be bewildering. This Learning Pathway will discuss the options available together with their respective indications, advantages, and disadvantages.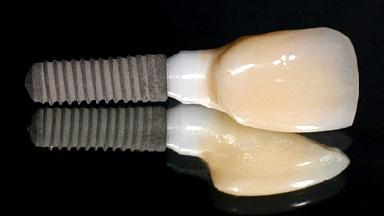 On completion of this Learning Pathway you should be able to…
describe the ideal properties for dental materials used to fabricate implant-supported fixed dental prostheses (FDPs)
list the materials that are available to fabricate implant-supported FDPs
rate available materials against the ideal properties for implant-supported FDP materials
identify specific situations where special care should be exercised in selecting materials for implant-supported FDPs
All-Ceramic

Complications

Components & Materials

English

Esthetics

Languages

Mechanical/Technical Complications

Metal-Ceramic

Outcomes

Pathway

Prosthesis Materials

Prosthodontic Planning & Procedures

Prosthodontics

Resin-Metal Hybrid

Success and Survival
Share this page
Download the QR code with a link to this page and use it in your presentations or share it on social media.
Download QR code