Prosthodontic Planning and Procedures
Radiographic and Surgical Templates
Radiographic and surgical templates play an important role in a prosthodontically determined approach to implant therapy. Both in the planning phase and during the subsequent placement, they assist confirmation of the correct three-dimensional implant position. This Learning Pathway discusses the indications, requirements, and types of radiographic and surgical templates together with their clinical relevance and value for success of prosthodontic outcomes. The Learning Pathway comprises a Learning Module, three Lectures, a Consensus Statement, and a variety of Clinical Case examples.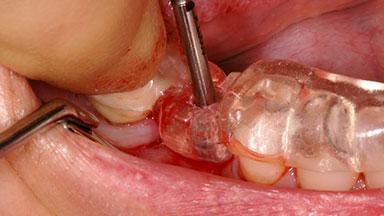 On completion of this Learning Pathway you should be able to:
recognize indications for radiographic and surgical templates
outline requirements to their design and construction
critique different template types
discuss the relevance and value of templates for the implant treatment outcome
Assessment & Diagnosis

CT/CBCT

Components & Materials

Diagnostic Tools

English

Guided Surgery

Languages

Pathway

Prosthodontic Planning & Procedures

Prosthodontically Driven Planning

Prosthodontics

Radiography

Surgery

Surgical Templates

Treatment Planning
Share this page
Download the QR code with a link to this page and use it in your presentations or share it on social media.
Download QR code