Patient Assessment, Diagnosis and Treatment Planning
Patient History
Obtaining a comprehensive and detailed history from a patient (or anamnesis) is the first step in a thorough assessment and ensures that the clinician will be guided by the patient's needs and wishes when subsequently formulating an appropriate treatment plan. This Learning Pathway is based on a Learning Module together with patient cases offering examples of important, relevant information gleaned from the patient's anamnesis.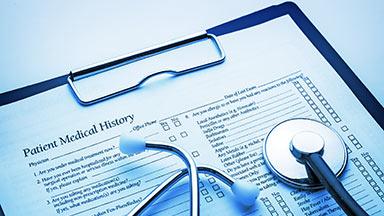 On completion of this Learning Pathway you should be able to:
define anamnesis
explain why a detailed patient history is required in the process of determining a diagnosis
distinguish between patient-reported symptoms and clinical signs
list the required components of the anamnesis and the reasons for obtaining this information
describe examples of relevant information obtained from patient anamnesis
Anamnesis

Assessment & Diagnosis

Communication

English

General Topics

Languages

Pathway

Patient Factors & Compliance

Structured Assessment & Treatment Planning
Share this page
Download the QR code with a link to this page and use it in your presentations or share it on social media.
Download QR code