Introduction to Implant Dentistry
Local and Systemic Risk Factors for Implant Therapy
Identification and evaluation of risk factors and contraindications are important aspects of providing implant therapy. By definition, risk factors are variables associated with an increased possibility of adverse events and complications, and they can be divided into systemic and local factors. Contraindications represent reasons why treatment may be inadvisable and may be either relative or absolute. Risk factors and contraindications for implant therapy will be addressed in this Learning Pathway through a dedicated Learning Module. This is supported by discussion of systemic and local risk factors in an additional Learning Module, Lectures, and Consensus Statements together with a Clinical Case example.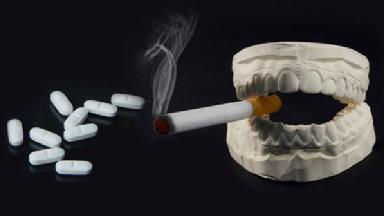 On completion of this Learning Pathway you should be able to...
define the terms risk factors and contraindications as they relate to implant dentistry
identify local and systemic risk factors associated with implant therapy
indicate relative versus absolute contraindications for implant therapy
Anamnesis

Assessment & Diagnosis

Clinical Examination

Complications

Contraindications

English

Introduction to Implant Dentistry

Languages

Oral Hygiene

Outcomes

Pathway

Patient Factors & Compliance

Risk Assessment

Risk Factors

Site Risk Assessment

Systemic Risk Assessment
Share this page
Download the QR code with a link to this page and use it in your presentations or share it on social media.
Download QR code