Introduction to Implant Dentistry
Immediate Restoration and Loading in Implant Therapy
Implants may be restored and functionally loaded at different time points after placement. In this Learning Pathway, the rationale, clinical indications, and techniques for immediate loading and restoration of implants will be presented. The Learning Pathway includes a Learning Module that first defines immediate loading and restoration, and then identifies the clinical conditions in which the evidence supports this treatment approach. Three lectures discuss loading protocols and identify where immediate loading may be applied clinically. Four clinical cases demonstrate the application of this concept in single-tooth replacements and full-arch rehabilitations. The concept of immediate loading and restoration is further supported by statements from the 5th ITI Consensus conference.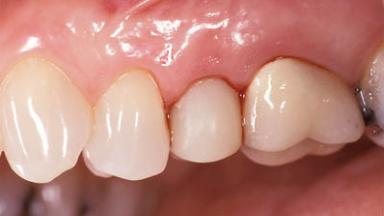 On completion of this Learning Pathway, you should be able to:
define immediate loading and immediate restoration of dental implants
list the prerequisites for immediate restoration and loading
list the clinical conditions and case types in which immediate loading and immediate restoration may be considered
English

Languages

Pathway
Share this page
Download the QR code with a link to this page and use it in your presentations or share it on social media.
Download QR code