Introduction to Implant Dentistry
Immediate Placement
This Learning Pathway addresses the topic of immediate, Type 1 placement. Lead by a Learning Module, it examines the factors that should be taken into account when considering immediate implant placement. With an emphasis on achieving good outcomes with minimal risk to the patient, the Learning Pathway further explores evidence-based clinical consensus recommendations for immediate placement case selection supported by clinical examples contrasting use of one- and two-piece implants.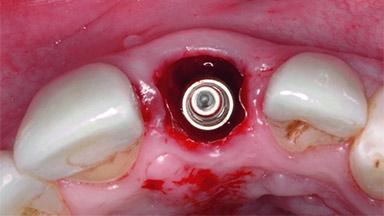 On completion of this Learning Pathway you should be able to...
describe the evidence-based recommendations for selection of an immediate Type 1 placement protocol
discuss advantages versus risks of immediate Type 1 placement
discuss advantages of one- versus two-piece implants with respect to immediate Type 1 placement
English

Languages

Pathway
Share this page
Download the QR code with a link to this page and use it in your presentations or share it on social media.
Download QR code