Treatment Outcomes and Continuing Care
Hygiene and Maintenance Protocol
Maintenance of both implant prostheses and peri-implant tissue health are critical to the long-term survival, success, and benefit of implant therapy. It is therefore important to have a protocol to ensure optimal and regular care by both the patient and the implant team from the moment of prostheses delivery. This Learning Pathway will discuss the baseline data to be recorded at the time of prostheses delivery against which to compare the condition of implants and prostheses over time. The Learning Pathway will describe the importance of overall periodontal health for the successful outcome of treatment as well as its positive impact on self-reported quality of life. The Learning Pathway will also offer clinical examples of issues that may be detected as part of ongoing monitoring, together with solutions for management.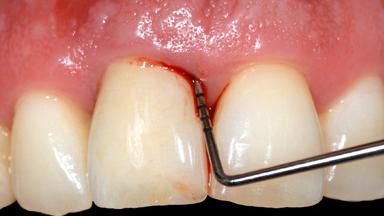 On completion of this Learning Pathway you should be able to…
list the baseline documentation that needs to be recorded for continuing care
indicate appropriate oral hygiene advice and techniques for implant prostheses
outline the clinical parameters that are required to monitor peri-implant soft tissue health
explain the importance of long-term professional and personal maintenance to avoid biologic complications
list preventive measures to avoid peri-implant mucositis and peri-implantitis as well as treatment strategies for these conditions
describe different clinical scenarios that may be detected as part of a regular maintenance protocol
Assessment & Diagnosis

Biological Complications

Complications

English

Languages

Mucositis

Oral Hygiene

Outcomes

Pathway

Patient Factors & Compliance

Peri-Implantitis

Success and Survival

Treatment Outcomes & Continuing Care
Share this page
Download the QR code with a link to this page and use it in your presentations or share it on social media.
Download QR code