Treatment outcomes and Continuing Care
Hardware Maintenance for Implant FDPs
The survival and success of implant reconstructions is underpinned by careful treatment planning, appropriate prosthodontic design, excellent clinical execution, and ongoing maintenance of the peri-implant tissues and overlying prostheses. In particular, fixed prostheses require careful attention due to their intimate proximity and relationship with underlying implants and surrounding tissues. In addition, these prostheses may also exhibit contours and working components/materials that require regular inspection and maintenance to ensure optimum material survival and peri-implant health. This Learning Pathway discusses various aspects of maintenance protocols around fixed implant-supported prostheses, as well as factors related to their planning and design that facilitate the success of ongoing maintenance protocols.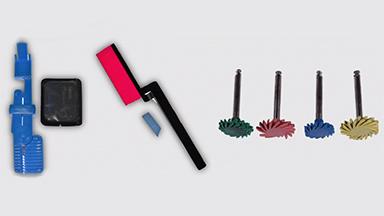 On completion of this Learning Pathway you should be able to:
list the baseline assessment criteria for implant-supported FDPs
explain the relationship between prosthesis design and the potential technical and/or biologic complications
indicate the various prosthetic presentations which may require intervention
outline preventive measures to avoid technical and biologic complications as well as intervention strategies for their minimization
describe different clinical scenarios that may be detected as part of a regular maintenance protocol
Anatomy & Biological Principles

Biological Complications

Complications

English

FDP

Languages

Mechanical/Technical Complications

Outcomes

Pathway

Peri-Implant Mucosa

Prosthesis Design

Prosthodontically Driven Planning

Prosthodontics

Treatment Outcomes & Continuing Care

Treatment Planning
Share this page
Download the QR code with a link to this page and use it in your presentations or share it on social media.
Download QR code