Prosthodontic Planning and Procedures
Fixed Prosthodontics
Today both conventional and implant-supported fixed treatment options should be considered for the replacement of missing teeth. This Learning Pathway includes a Learning Module and a Congress Lecture, and both formats include discussion of the various fixed options and comparison of published treatment outcomes and evidence-based recommendations for their prescription. Clinical examples in the form of Academy Cases demonstrate use of both conventional and implant-supported options.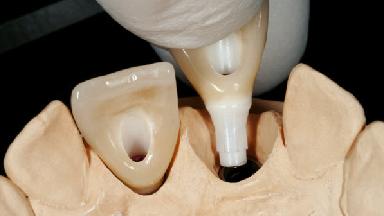 On completion of this Learning Pathway you should be able to:
describe the conventional and implant-supported fixed prosthetic treatment modalities to replace missing teeth including their differences and respective advantages and disadvantages
compare treatment outcomes of conventional and implant-supported prosthetic options
select prosthodontic treatment options based on scientific evidence
English

FDP

General Topics

Implants vs. Conventional Dentistry

Languages

Literature and Evidence

Long-Term Data

Outcomes

Pathway

Prosthesis Design

Prosthodontic Planning & Procedures

Prosthodontics
Share this page
Download the QR code with a link to this page and use it in your presentations or share it on social media.
Download QR code