Prosthodontic Planning and Procedures
Digital Impression
The introduction of intraoral scanners and the widely used application of implant-supported prostheses produced using computer-aided manufacturing has revolutionized prosthetic and surgical treatment options. Making intraoral scans of the edentulous site saves a number of steps in the restorative process and creates new therapeutic concepts in implant dentistry.This Pathway addresses digital impressions for single and short span implant prostheses. The Pathway highlights the advantages and disadvantages of intraoral scanning together with the importance of case selection.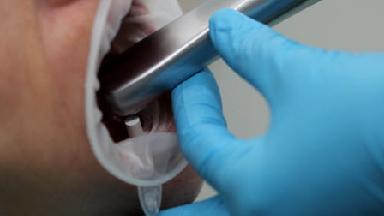 On completion of this Learning Pathway you should be able to…
describe the indications and limitations associated with digital impressions
understand the applications for digital impression technique in implant therapy
list advantages and disadvantages of digital impressions in implant therapy
describe the steps in taking a digital impression
CAD/CAM

Components & Materials

Digital Impression

Digital Planning

English

Impression Techniques

Languages

Pathway

Prosthodontic Planning & Procedures

Prosthodontically Driven Planning

Prosthodontics

Treatment Planning

Treatment Planning Software
Share this page
Download the QR code with a link to this page and use it in your presentations or share it on social media.
Download QR code