Surgical Planning and Procedures
Dental Trauma and Ankylosis
Traumatic injuries to teeth are a prevalent issue in childhood and early adolescence. While the prognosis for most of these injured teeth is good, avulsed and intruded teeth have elevated risk of ankylosis and need for eventual tooth replacement.
Early diagnosis of ankylosis and subsequent treatment planning are essential to optimize outcomes. A number of temporary management options are available to allow young patients to reach an age where implant treatment can be considered. This Learning Pathway will discuss trauma and the management of ankylosed teeth. The Pathway is based on a lecture from Simon Storgård Jensen and is supported by a Consensus Statement and two clinical cases.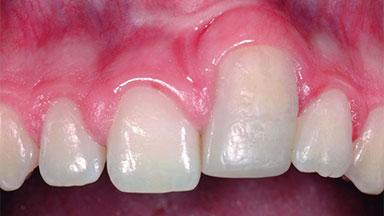 On completion of this Learning Pathway you should be able to…
identify the situations where traumatized teeth may need to be replaced
describe the options for managing ankylosed teeth
identify the specific issues that relate to implant replacements of ankylosed teeth  
English

Languages

Pathway

Surgery

Surgical Planning & Procedures

Tooth Extraction
Share this page
Download the QR code with a link to this page and use it in your presentations or share it on social media.
Download QR code