Patient Assessment, Diagnosis and Treatment Planning
Additional Diagnostic Investigations
This Learning Pathway addresses the role of additional diagnostic investigations within a prosthodontically driven implant plan. Implant positioning should facilitate the placement of optimal definitive prostheses that fulfill both functional and esthetic demands as well as mimic the natural dentition. By using additional diagnostic investigations, site-specific surgical and prosthodontic requirements can be identified and assessed. This helps to minimize the risk of complications and failures following implant treatment.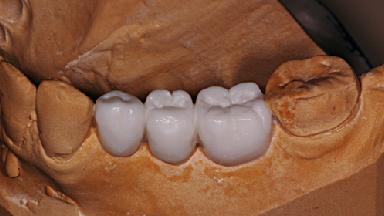 On completion of this Learning Pathway you should be able to...
recognize indications for additional diagnostic investigations in implant treatment planning
describe different additional diagnostic investigations
Assessment & Diagnosis

Clinical Examination

Clinical Photography

Diagnostic Tools

Diagnostic Wax/Setup

English

Interpreting Diagnostic Data

Languages

Pathway

Prosthodontically Driven Planning

Radiography

Structured Assessment & Treatment Planning

Study Cast

Treatment Planning
Share this page
Download the QR code with a link to this page and use it in your presentations or share it on social media.
Download QR code