Structured Assessment and Treatment Planning
Treatment Options, Prognosis and Proposal
The discussion of treatment options with patients is, for ethical and legal reasons, one of the most important tasks of every treatment process.
This should be done in a comfortable, preferably non-clinical environment that promotes a feeling of equality between the patient and the treating dentist.
Patients need to feel that they can comfortably ask questions and that they will be able to understand the information that is presented to them.
This discussion is the final step in a process that begins with the collection of information about patients and their problems.
The processes of anamnesis, clinical examination, imaging assessment and additional investigations are presented in detail in other modules. The complete process provides the information on which to base treatment decisions.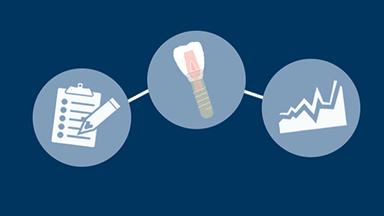 After completing this ITI Academy Module, you should be able to…
apply the informed consent process
recognize a structured treatment proposal
distinguish between neutral and biased presentations of treatment options
describe risks and complications that should be discussed in a treatment proposal for a given case
Editor

Duration

22 min. + 10 min. for the Assessment

CPD/CME

0.53 hours

Purchase price

33 Academy Coins

Related assessment

Subtitles

Turkish

English

Japanese

Russian

German

Spanish
Share this page
Download the QR code with a link to this page and use it in your presentations or share it on social media.
Download QR code