Structured Assessment and Treatment Planning
Recognizing and Troubleshooting Radiographic Imaging Errors
Radiography plays an important role in implant dentistry.
These investigations are used to assist in the diagnosis of pathology, aid in implant treatment planning, and monitor peri-implant bone levels on maintenance assessments, such as this image taken at a 1-year follow-up visit.
To achieve these goals, radiographic images need to meet basic standards of quality.
They need to have sufficient density and contrast to clearly show changes and to demonstrate sharp detail. Distortion, blurring from movement, and other artifacts limit a radiograph's diagnostic value.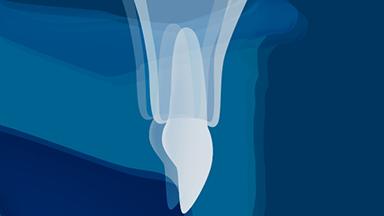 After completing this ITI Academy Module, you should be able to… 
describe errors and artifacts that can affect 2D imaging, and how to deal with them
describe the errors and artifacts that can affect 3D imaging, and how to deal with them
interpret linear measurements in 2D and 3D imaging, and translate them into the specific clinical situation
Editor

Duration

22 min. + 10 min. for the Assessment

CPD/CME

0.53 hours

Purchase price

33 Academy Coins

Related assessment

Subtitles

English
Share this page
Download the QR code with a link to this page and use it in your presentations or share it on social media.
Download QR code