Prosthodontic Planning and Procedures
Planejamento Estético para Próteses Fixas Implantossuportadas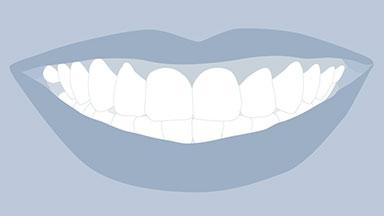 Depois de concluir este Módulo da Academia ITI, você deverá ser capaz de...
definir a estética em relação às PFs implantossuportadas

descrever os fatores faciais e periorais que impactam o planejamento estético

descrever os fatores relacionados à prótese que guiam o planejamento de PFs implantossuportadas estéticas

descrever os fatores dos tecidos moles peri-implantares que guiam o planejamento da estética das PFs implantossuportadas
Duration

30 min. + 10 min. for the Assessment

CPD/CME

0.67 hours

Purchase price

45 Academy Coins

Related assessment

Subtitles

Portuguese
Share this page
Download the QR code with a link to this page and use it in your presentations or share it on social media.
Download QR code