Introduction to Implant Dentistry
Pharmacology with Relevance to Dental Implant Therapy
Many patients presenting for implant treatment will have one or more chronic medical conditions requiring one or more forms of medication.
These concepts, known as multimorbidity and polypharmacy respectively, are discussed in the ITI Academy Learning Module 'Introduction to Pharmacology.'
It is recommended that the module 'Introduction to Pharmacology' is viewed as a prerequisite for completion of this module. During implant treatment, especially during the surgical phase, clinicians prescribe and administer pharmacologically active substances to assist in patient management.
It is therefore important to recognize potential interactions that may occur between a patient's regular medications and those given during implant treatment.
Additionally, the drugs that patients take and the conditions for which these drugs are required can influence the progress and outcome of implant treatment.
It is essential to understand the potential risks so that patients can be treated safely, so that they understand what may happen during treatment, and so that they are aware of how to manage their own postoperative period.
Failure to take these matters into consideration can result in harm to the patient, treatment complications, treatment failure, and, in some circumstances, legal action against the treating practitioner.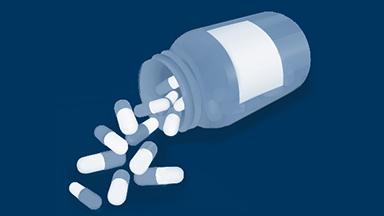 After completing this ITI Academy Module, you should be able to…
describe medications used in implant therapy and how these might interact with other medications that the patient is taking
describe medications or conditions that might influence the healing process following implant surgery
describe medications that can impact on implant treatment in other ways
Editor

Duration

44 min. + 10 min. for the Assessment

CPD/CME

0.9 hours

Purchase price

66 Academy Coins

Related assessment

Subtitles

English

Turkish

Japanese

German

Spanish
Share this page
Download the QR code with a link to this page and use it in your presentations or share it on social media.
Download QR code