Structured Assessment and Treatment Planning
Esthetic Risk Assessment
When patients seek care to replace missing or failing teeth with dental implant-supported prostheses, they are normally looking for an esthetic outcome.
It is important to recognize that clinical situations differ from one another and that there are a number of clinical variables that may compromise the chances of achieving a predictable esthetic result.
These clinical images show examples of various clinical scenarios that may pose different esthetic challenges in terms of the number of teeth that are to be replaced and the amount of soft and hard tissue present in the implant site.
In order to better understand the criteria to achieve esthetic outcomes, it is first necessary to define the characteristics of an esthetic implant-supported prosthesis.
The ITI accomplished this during its Consensus Conference in 2004. The definition is: An esthetic implant-supported prosthesis is one that is in harmony with the dentofacial structures of the patient.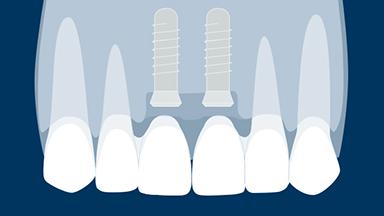 After completing this ITI Academy Module, you should be able to…
identify esthetic risk factors and their relevance to implant dentistry
apply the Esthetic Risk Assessment (ERA) to generate an esthetic risk profile for a patient
Editor

Duration

28 min. + 10 min. for the Assessment

CPD/CME

0.63 hours

Purchase price

42 Academy Coins

Related assessment

Subtitles

English

German
Share this page
Download the QR code with a link to this page and use it in your presentations or share it on social media.
Download QR code