Prosthodontic Planning and Procedures
Digital Implant Impression
With the introduction of intraoral scanners and the widely used application of implant-supported prostheses produced using CAD/CAM - or Computer-Aided Design/Computer-Aided Manufacturing - it is possible to digitize implant positions directly in the patient's mouth.
Making intraoral scans of implants, rather than digitizing plaster casts based on conventional impressions, saves a number of steps in the restorative process. With fewer steps, there is potentially also less risk of errors and discrepancies. This module will focus on the applications of intraoral scanning of dental implants.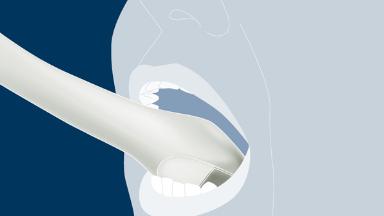 After completing this ITI Academy Module, you should be able to…
define the most frequently used terms associated with intra-oral scanning and digital dentistry and list the available techniques and options
list the advantages and disadvantages of intra-oral scanning vs. analog impressions
describe the indications and applications where intra-oral scanning can be used
Editor

Duration

29 min. + 10 min. for the Assessment

CPD/CME

0.67 hours

Purchase price

45 Academy Coins

Related assessment

Subtitles

English

Japanese

Turkish

Russian

German

Spanish
Share this page
Download the QR code with a link to this page and use it in your presentations or share it on social media.
Download QR code