Surgical Planning and Procedures
Uso clínico de fatores de crescimento – estado da arte
A apresentação expõe de forma crítica o estado atual da utilização clínica dos fatores de crescimento, trazendo uma discussão sobre a eficácia das diferentes técnicas, a possibilidade de otimização dos resultados clínicos, formas de simplificar o procedimento e o prognóstico de longo prazo.
A literatura será revisada e ilustrada com casos clínicos utilizando os fatores de crescimento clinicamente disponíveis no mercado para construir um conceito sobre o tema discutido e auxiliar na tomada de decisão.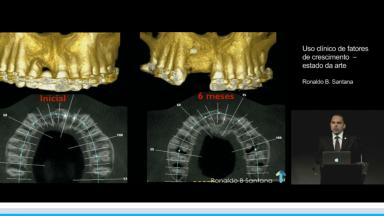 Ao final desta aula você deve ser capaz de…
explicar algumas técnicas utilizando fatores de crescimento
descrever o potencial clínico das técnicas
identificar possíveis casos onde os fatores de crescimento podem melhorar os resultados clínicos
Duration

35 minutes

Source

ITI Congress Brazil 2018

CPD/CME

0.6 hours

Purchase price

18 Academy Coins
Share this page
Download the QR code with a link to this page and use it in your presentations or share it on social media.
Download QR code