Introduction to Implant Dentistry
ITI kontrovers: Biotyp – gibt es ihn wirklich?
Vier namhafte Referenten werden auf die Frage "Wie beeinflusst der Biotyp – wenn es ihn denn tatsächlich gibt – die implantologische Tätigkeit?" stichhaltige Antworten liefern und dabei unterschiedliche Standpunkte einnehmen. Bereichert wird die Diskussion durch Videoeinspieler weiterer Experten.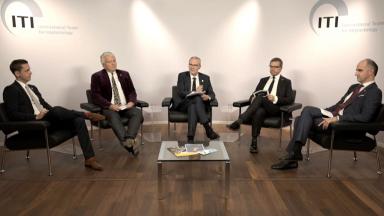 Nach diesem Beitrag sollten Sie…
Klassifikationen und Messtechniken unterschiedlicher "Biotypen" benennen können
erfahren haben, welchen Einfluss Alterungsprozesse, Biomechanik und Vaskularisation auf den "Biotyp / Phänotyp" haben
erklären können, welche Bedeutung die prothetische Versorgung auf die Ausbildung des "Biotyps" hat
diskutieren können, ob es eine individuelle Korrelation zwischen Knochendicke und "Biotyp" gibt
Duration

88 minutes

Source

ITI kontrovers – Das Online Symposium 2018

CPD/CME

0 hours

Purchase price

0 Academy Coins
Share this page
Download the QR code with a link to this page and use it in your presentations or share it on social media.
Download QR code