Structured Assessment and Treatment Planning
Imagem Digital no Planejamento Cirúrgico
Nesta palestra A Dra. Cláudia Riquelme identifica as principais causas de complicações na colocação de implantes e salienta a importância do uso das imagens digitais para o planejamento Cirúrgico Protéticamente guiado.
A palestra conclui com as diretrizes para o tratamento da 5 ITI Consensus Conferences para a utilização da Tomografia Computadorizada de feixe cônico (CBCT), e da Implantologia Guiada pelo Computador.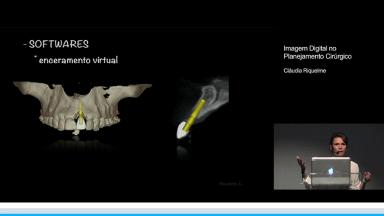 Ao final desta aula você deve ser capaz de…
Estabelecer as características morfológicas do rebordo alveolar residual (RAR)
Determinar o eixo do rebordo alveolar residual (RAR)
Identificar condições anatômicas ou patológicas no (RAR) limitantes à instalação de implantes
Identificar condiçõess regionais secundárias que possam influenciar a instalação de implantes
Relacionar os achados radiográficos com o planejamento protético
Duration

25 minutes

Source

ITI Congress Brazil 2015

CPD/CME

0.43 hours

Purchase price

13 Academy Coins
Share this page
Download the QR code with a link to this page and use it in your presentations or share it on social media.
Download QR code