May 15, 2020
Poland joins the ITI community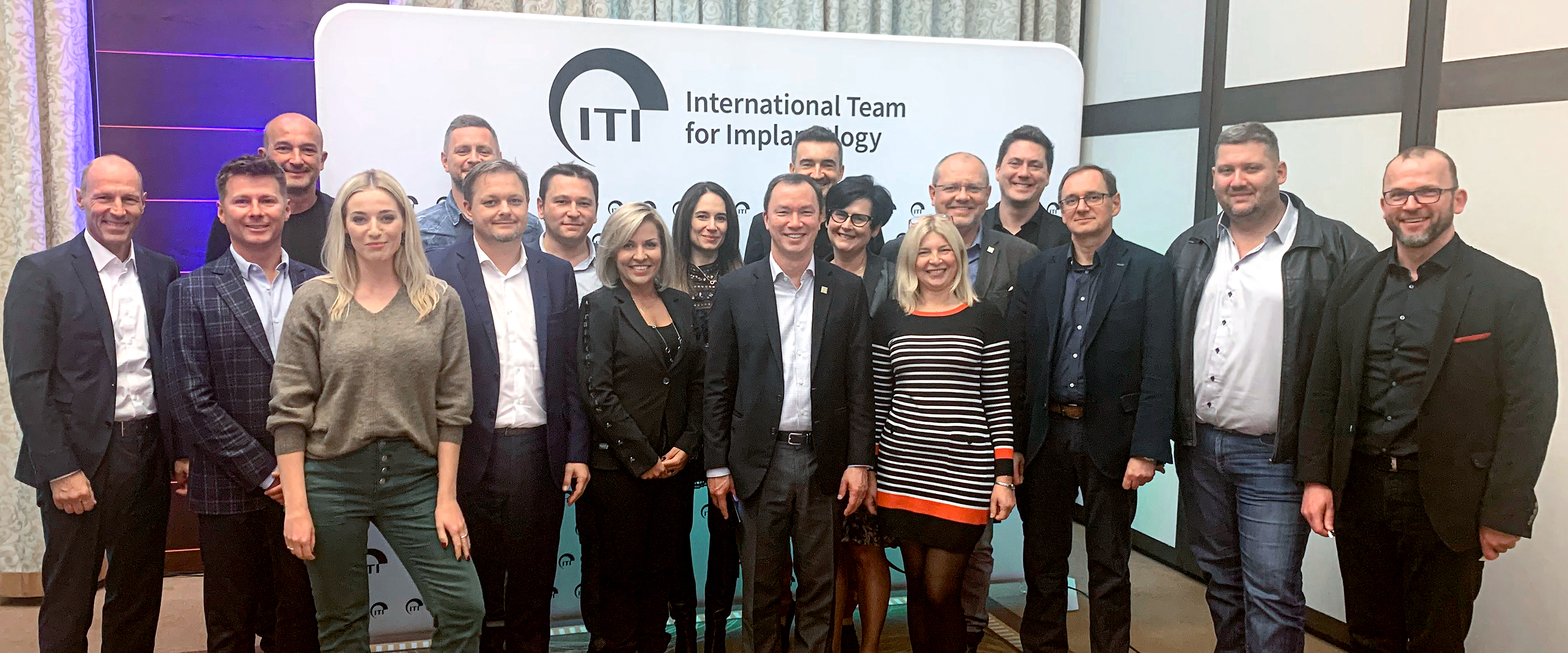 At its recent meeting in May, the ITI Board of Directors welcomed its 31st Section to the ITI community. With 12 Fellows and 215 Members, the new ITI Section Poland is led by Section Chair Dr. Krzysztof Chmielewski, Education Delegate Dr. Wojciech Ryncarz, Study Club Coordinator Dr. Maja Danecka and Section Manager Oliver Schmidt. Drs Chmielewski and Ryncarz are both former Presidents of the Polish Academy for Esthetic Dentistry (PASE) and have been active in dental education for many years. Dr. Maja Danecka is active in WIN – the Women's Implantology Network - as a Project Member in the EMEA Region.
Bringing people together
ITI Fellows and Members in Poland have been very active for many years and Krzysztof Chmielewski explained "ITI Polska has been growing each year and has finally reached a point where we need structure and support. At the same time, we wanted to get even closer to the ITI family". Oliver Schmidt added, "The most significant power of the ITI is the local network. We do a lot to bring people together to exchange ideas and knowledge."
"Among our members we have many great surgeons, prosthodontists and dental technicians," said Wojciech Ryncarz, "so now is the time to get more involved." The new Section already has a well-developed educational program made up of annual one-day scientific meetings as well as of 13 very active and motivated Study Clubs spread throughout the country along with well-attended curriculum programs.
Growing membership
It is clear to the new Section Leadership Team that demand for implants is growing fast in Poland. Of the almost 24,000 dentists in Poland, around 2,000 are involved in placing implants and the new Section has ambitious plans to gradually increase its share of these. The Section aims to establish the ITI in Poland as the leading academic organization in the country. As a new meeting point for students and young dentists, the ITI supports them in every step throughout their career as well as also involving more dental technicians closely in the ITI and offering professional skills development programs for Polish surgeons.