May 20, 2020
ITI Online Study Clubs – here to stay?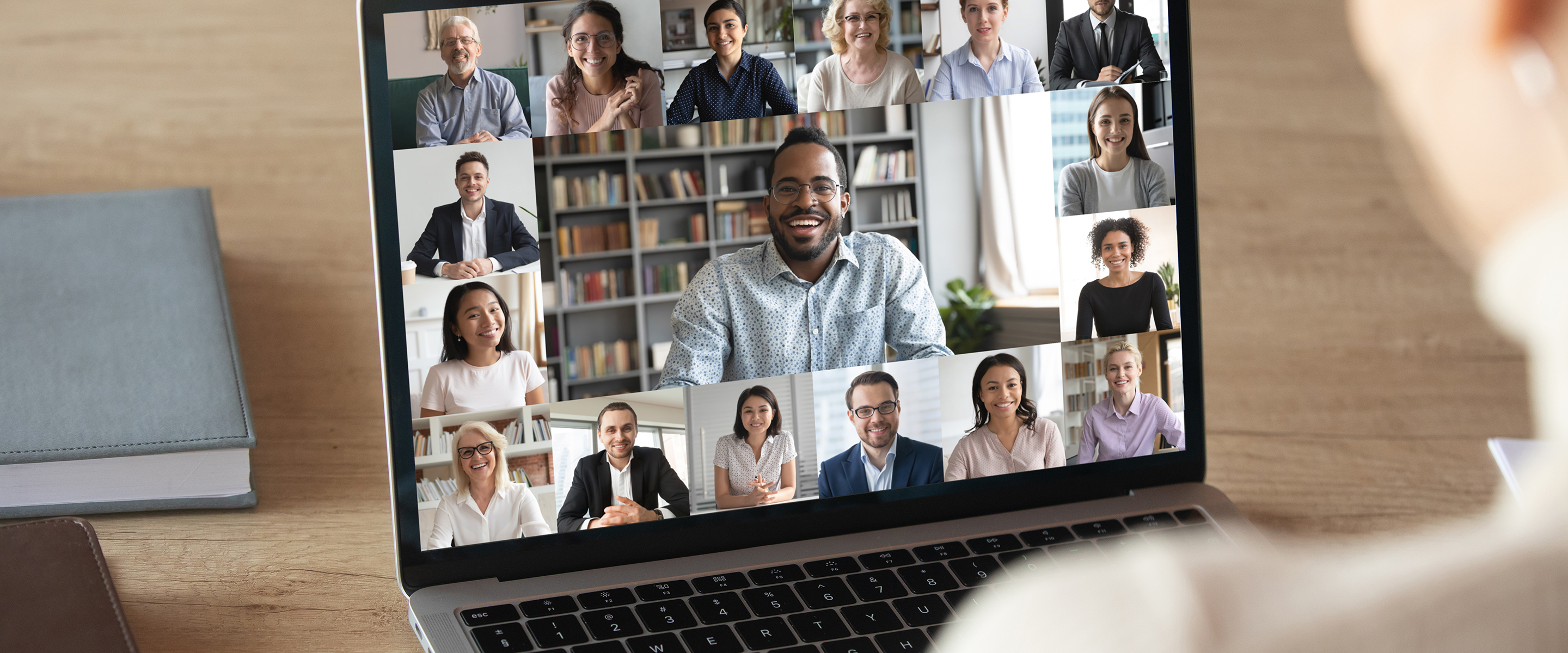 When the onset of the COVID-19 pandemic confined most people to their homes, it did not take long for ITI Study Clubs to make the transition online. The first digital meetings were noted at the beginning of April and the ITI adapted its Study Club support process to accommodate the new situation. At the same time, free viewing access to the ITI's entire e-learning offering was extended beyond digital ITI Members to everyone, whether a Member or not, for the entire month of April.
Looking back on their first month online, three ITI Study Club Directors from three different countries tell us how it went for them.
France
Having just opened his Study Club in Amiens, France in January this year, Charles Malthieu had not had the opportunity to meet up with his members before the lockdown started on March 16. Starting small, he held four meetings, each with about 15 participants using Zoom video conferencing. He then decided to use social media to let more people know about the meetings. He was knocked out by the response: 100 participants as well as requests for a translation from non-French speakers who were unable to cross the language barrier. And there was no shortage of topics when Charles reached out to his members who were happy to make a presentation online. The generous exchange of knowledge and kindness shared between a broad audience during the meetings was one of the great benefits of the online experience according to Charles. "We also discovered the record feature so that members who were unable to join us live could catch up later on." By the beginning of May, Charles had held 14 online meetings and plans to continue using the medium to share interesting clinical cases.
Mexico
In Mexico, Alejandro Treviño also turned to Zoom for his Study Club and the two meetings he held attracted 149 and 320 participants. He is a fan of online meetings and says, "It all works pretty well and in my opinion this modality is here to stay. The downside is the loss of camaraderie with colleagues because we are all behind laptops." Alejandro found the set-up very good both in terms of access and efficiency as members live in different cities and it is certainly very positive in terms of his budget – especially when inviting a VIP guest speaker. He also thought it would be a good idea to record meetings and upload them to a selected platform for a limited time to allow all Mexican ITI Fellows and Members access.
Israel
Yaniv Mayer selected three topics for his Study Club meetings in Israel: CAD/CAM and chair side treatment, interactive complex prosthetic cases, and guided bone regeneration technique from A to Z. He found the free viewing access to the ITI's e-learning material very useful as he was able to point the participants of his meetings towards supporting material in the ITI Academy. More than 100 people came to each of his meetings, which he set up with the help of the local Straumann distributor HA Systems. "They helped me to advertise and organize the meetings and also send out invitations using email, social media and text messages," says Yaniv. "It is as a good opportunity for Study Clubs to cooperate across countries but Zoom meetings cannot replace face-to-face meetings. The challenge will be to find a good balance between the two approaches."
Here to stay?
The overall consensus is that Online Study Clubs work very well and are certainly not too complicated to organize or attend. Yaniv also shared that there was some amusement at the occasional unexpected appearance of interested children on camera as well as a few conversations that had not been intended for the wider audience. Clearly, knowing how to make timely use of the mute button is an advantage ;-).
Are you interested in attending an ITI Online Study Club meeting? Find an ITI Study Club