Aug 18, 2020
In Memoriam: Professor Dr. Dr. Dieter Weingart 1954 – 2020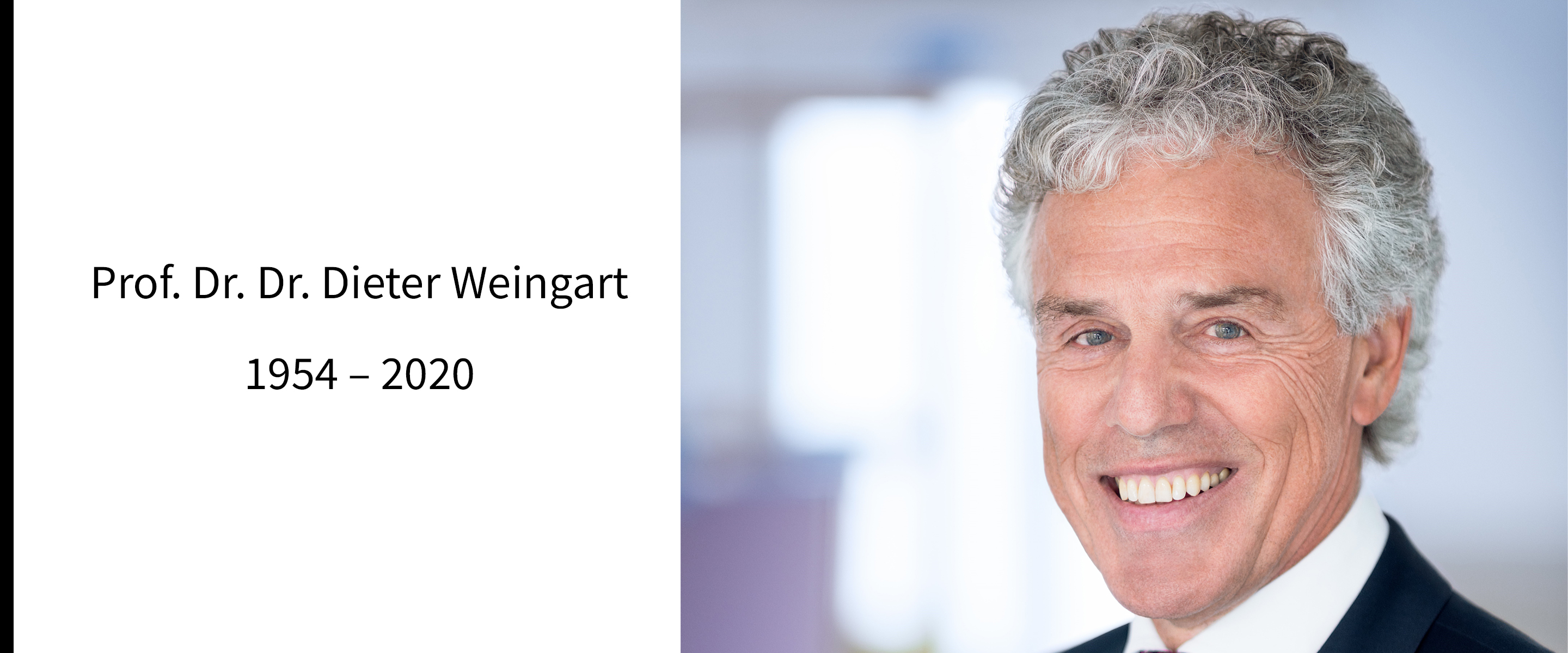 The ITI joins colleagues and friends in expressing its sorrow at the unexpected and untimely passing of Dieter Weingart.
As Director of the Department of Oral, Maxillofacial and Plastic Surgery at Katherinenhospital in Stuttgart, Germany, Professor Weingart was revered by his staff and the many patients he treated for highly complex long-term conditions. His relationship with the ITI goes back to 1992 when he became a Fellow and was made the first recipient of the André Schroeder Research Prize. In 2005, just 13 years later, he became the fifth and youngest ITI President.
Dieter Weingart's career at the ITI was marked by his contribution as a member on various international committees. He served on both the Development Committee and Education Committee as well as chairing the ITI Section Germany until 2005. In 2012, the ITI expressed its gratitude and admiration for his contribution to both the organization and the field by making Professor Weingart an Honorary Fellow of the ITI.
During his presidency, his leadership and diplomatic skills were put to effective use in successfully guiding the discussions of the ITI Strategy Meeting in 2007, that culminated in the ITI Vision 2017.
On a more personal note, his reputation as a gentleman accompanied him throughout his life and in all his dealings with friends and colleagues. He dedicated extraordinary energy not only to his patients and his chosen area of practice but also to his family and personal passions. Among the latter was wine growing, which he approached with commitment and fascination, intent on learning everything he could about the wine that was made in his region and putting it into practice in his small local vineyard.
Golf was another passion that he shared with many at the ITI. He was instrumental in presenting the first President's Cup during the World Symposium 2005 in Munich. He explained, "The fact that this game is a 'team matchplay' means that the results for which we aim cannot be achieved by any one individual alone." In the context of the ITI, he added, "Our exceptional performance as a team is what distinguishes us from other organizations within the world of implant dentistry."
In Dieter Weingart, we have lost an outstanding and exceptional professional as well as a good man and a good friend. Our thoughts are with his family.