Dec 13, 2020
From ITI Member to Fellow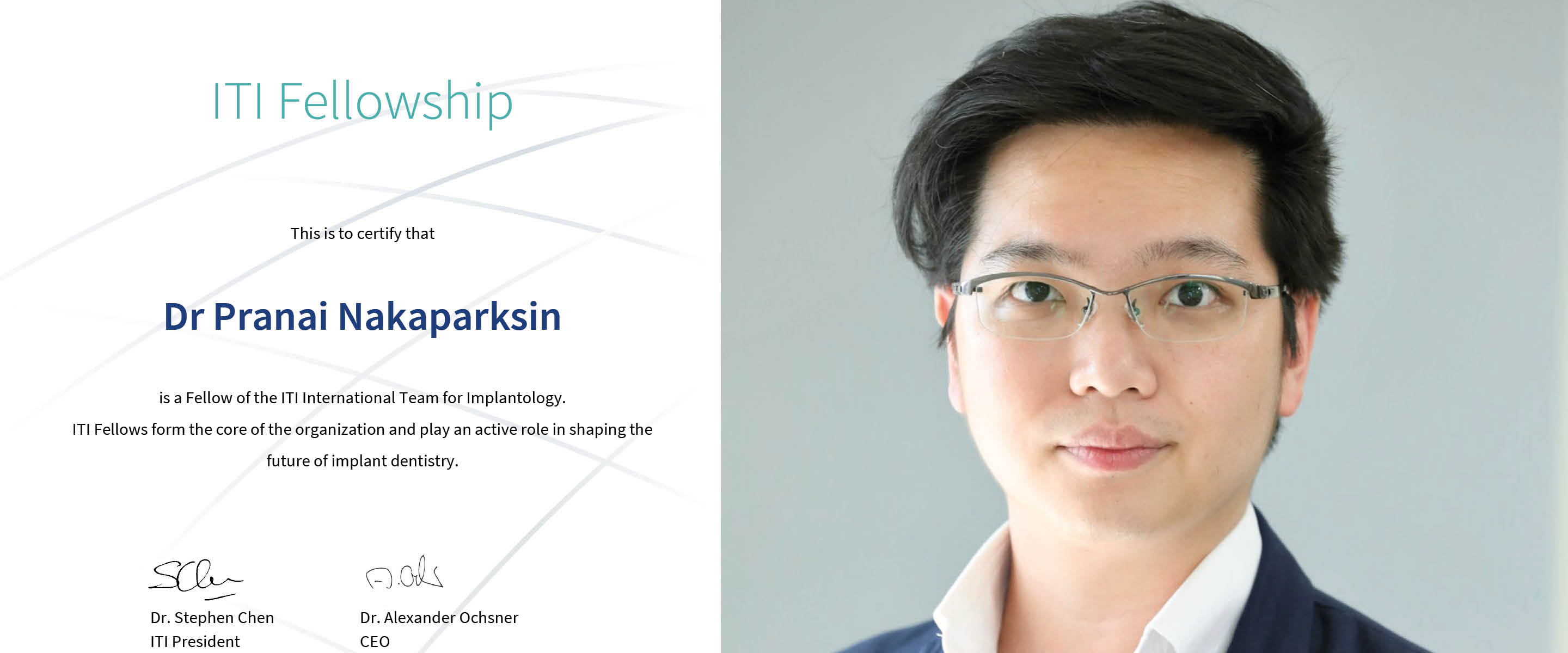 Every year, between 100 and 140 Members from all over the world are nominated for ITI fellowship. The basic requirement for nomination is a high level of activity in education, research or leadership within a professional dental organization. Dr. Pranai Nakaparksin from Bangkok, Thailand, became an ITI Fellow in 2020. He told us what being an ITI Fellow means to him.
"All knowledge is interconnected. The fun is in making the connections. The more I practice, the more the curiosity for implant learning arises. Fortunately, the ITI helped me connect through top-notch educators, systematic and easy-to-follow web-based content, an outstanding network of colleagues, and tons of opportunities to improve myself."
Tell us more about yourself
I am currently a faculty member at Mahidol University and also maintain a private practice in Bangkok. My passion is to keep improving myself and to share my experience with colleagues and newer-generation dentists to benefit patients. Knowledge increases when it is shared and not hoarded.
What does it mean to be an ITI Fellow?
The ITI is a leading organization focused on both educational and research innovation in implant dentistry. The ITI has improved the standard of implant treatment for tens of thousands of Members and Fellows as well as for patients around the world. Being an ITI Fellow can be an opportunity to share research and experience through various platforms such as the ITI website, ITI Study Clubs, ITI Treatment Guides, ITI Consensus Statements, and the ITI World Symposium. In turn, this improves the standard of patient care, not only in Southeast Asia but all over the world.
Why do we recommend dentists who practice dental implant treatment to join ITI?
Dental implant knowledge evolves rapidly every day. The ITI provides comprehensive and systematic education opportunities for all degrees of expertise that can be utilized by practitioners to provide the best and safest treatment for their patients with utmost confidence. The ITI also provides various networking platforms for all practitioners to stay connected, share experiences, and find mentors. This helps practitioners at every level to expand their skills, knowledge, ideas, network, referral, and careers. There are no limits to the learning opportunities when one is part of the ITI.
Not an ITI Member yet? Check out our membership benefits.