Apr 26, 2021
Interview: Get your finances in order with the Dental Practice Management course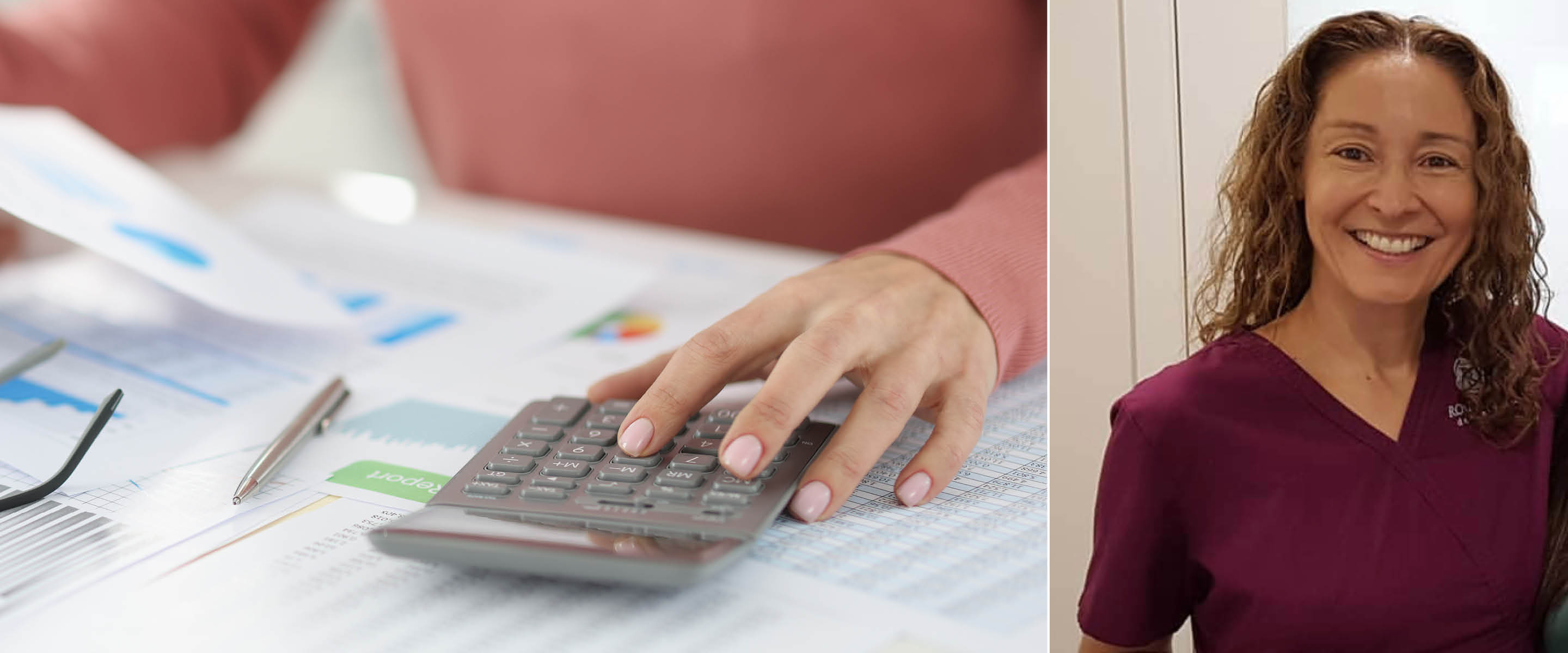 The first cycle of the new Dental Practice Management (DPM) course is almost finished. We asked one of our participants, Gina Espinosa from Australia, what she thinks about this educational program in general and the module about financial performance in particular.

Gina, you are about to finish the second of the three DPM modules. How is the course going for you in general?
The course has been great. I decided to do the course because until now I have "only" been a clinician. I've had my own practice for 16 years, but I never had any specific training in business, leadership and marketing. We have just opened our second practice and I am moving more into the role of managing the practices and stepping down slowly from the clinic. Now I am realizing how much I need to learn to run a successful business. The course has been amazing so far. Wonderful detail and a great number of resources as well as the possibility to interact with moderators and peers.
You provided very positive feedback about lesson 2 "Driving financial performance" in DPM module 1. Did that surprise you?
It did indeed. Driving Financial Performance has been particularly good. Being able to get some insights into financial statements and how important they are. Understanding the concepts of balance sheet, income statement and cashflow has been extremely valuable to be able to analyze in depth our current financial situation and how we are performing, to plan better where resources will be spent and make informed decisions.
Can you tell us how the learnings from lesson 2 will affect the way you work in your practice?
Definitely being more involved in the accounting and financial part of the business. Being more proactive when meeting with the accountant, requesting more specific information and analyzing the data in different ways. Setting specific goals and regularly reviewing the strategic drivers. It really feels like you are taking control over the performance of your practice.
Can you give us a couple of examples of how "a light went on for you" during this section?
One example would be when I realized how valuable the strategic drivers are to create your business model. Simple yet powerful changes can be made by analyzing, prioritizing and putting pressure on processes, networks, inventory, accounts receivable, costs, scheduling, prices, and volume etc. Having the templates and visuals has been great to really understand and apply the concepts.
Why do you think this part of the DPM course is particularly important to practice owners?
This unit I believe is crucial. It makes you think about the importance of doing your homework as a business owner. Analyze, see what is working and what is not, quantify, write it down, use your templates, identify strengths and weaknesses of your business, have a purpose, take action, make informed decisions, and create your strategies based on deep analysis of all the different areas of your business.
From now on, particularly now that our business has become larger with the two practices, we will certainly look at all the figures. My accountant will have a shock when I start requesting balance sheets and cash flows!

In 2020, the ITI teamed up with IMD Institute for Management Development – a globally top-ranked provider of executive education – to offer dental practitioners a customized, online dental practice management course that will help them to maximize their business impact. The course comprises the three fundamental components of every successful practice: Business Insights, Leadership Insights & Marketing & Customer/Patient Centricity.
In September 2021, the ITI is offering a second course cycle for practice owners and anyone looking to open a practice to pick up valuable know-how. More information is available on the course website.